If you're looking for some amazing kitchen lighting ideas, then you've come to the right place. Without a doubt, the most important room in the house for lighting is the kitchen. Your cooking, dining, schoolwork, and other activities happen here.
Since it serves different purposes, your kitchen space requires both task and ambient lighting.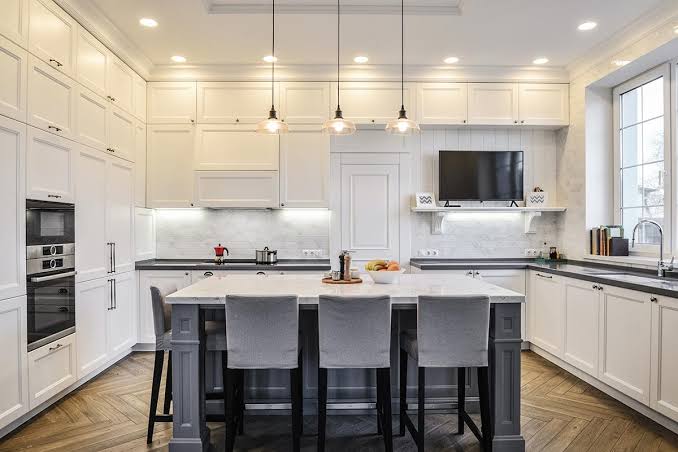 Why Light up Your Kitchen?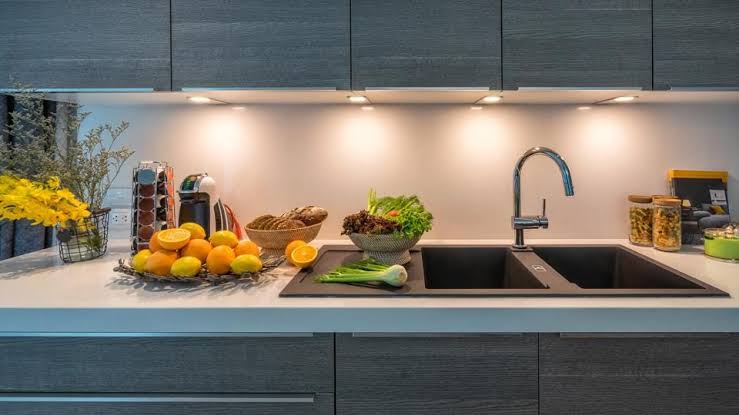 Your kitchen space needs to be well-lit to assist in preparing food. Task lighting is often needed in a lot of locations around the room. So, you need kitchen lights that are attractive and produce a lot of light.
Before we get into the best kitchen lighting ideas, let's first discuss what you should look for before spending $$ on the lighting.
Choose Lighting that is Adjustable
You can alter the mood of your room by using the built-in dimmers that are present in many kitchen lights. Additionally, several have heights that are adjustable. This makes it easier for you to maneuver around sloping or high ceilings.
Go for High Functionality
Your kitchen lighting should be able to support quite a few tasks. And to carry out the tasks, you might need to get different lights. According to lighting experts, you should choose each light to serve a role. Consider what your lighting setup needs to accomplish. Then, stock up on various lights that can give those things in an efficient manner.
Get LED Lighting
LED technology is quite affordable and provides a great amount of light. Therefore, LED lighting is another alternative that uses less energy. They are not only vibrant and cost-effective but have also proven to be environmentally friendly.
Kitchen Lighting Ideas
1- Track Lights

Tracking Lights are a great way to get creative with where you want to keep the focus of the light. These lights are installed on walls or ceilings. Since the light may be mounted on a wall or a ceiling, you can add light to your area in a variety of ways. You can combine recessed lighting or replace it altogether with track lighting.
Ascher 4-Light LED Track Lighting Kit is a great pick for that matter. It is easy to install and mount it just where you want it to be. All you need is a little research if you're new to the DIY game and you're good to go. This track light comes in two beautiful colors; black and white. You also have the option of rotating the bulbs in any direction you want.
2- Under Cabinet Lights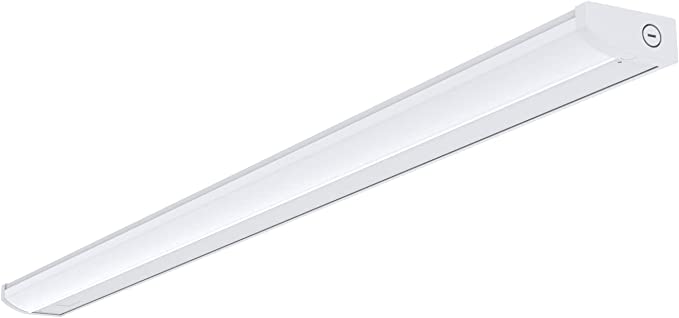 Give Life to your underrated kitchen places such as under your kitchen cabinets by installing under cabinet lights. You might need lighting in other, less obvious spots, including within your pantry, along the shelves, or even under your cabinets. And your best bet is to spend money on some under-cabinet light strips if your objective is to illuminate these hidden areas.
Juno UCES UCES 36IN SWW6 90CRI WH M6 Switchable White LED Undercabinet is a popular choice due to its amazingly easy installation and great lighting results. A dual-sided install-strip that is magnetic on one side and sticky on the other is included with each light strip. You should have the flexibility you need to put your light strips, anywhere and, everywhere. And thanks to this dual-sided design, you won't have to worry about a difficult installation. Phew!
3- Barn Lights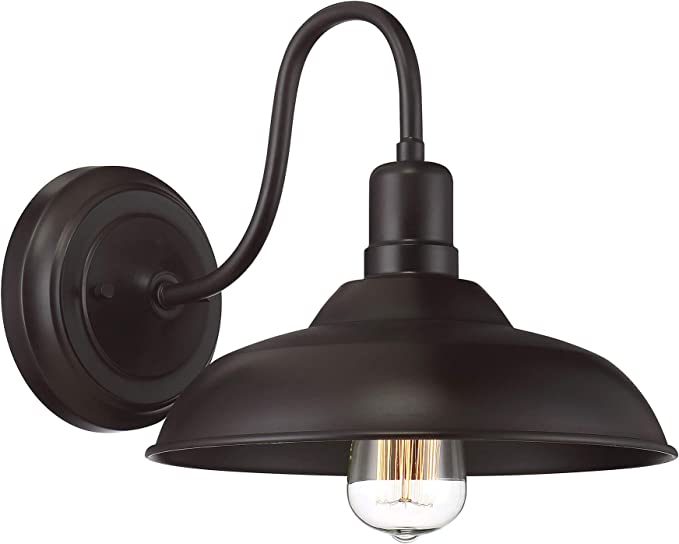 If you want to throw some light on your kitchen sink, installing a barn light over it is a wonderful idea. Barn lights are a common choice for over-the-sink lighting but sconces can also look lovely and really define the overall look. The Modern Farmhouse Industrial Retro Vintage Gooseneck Barn 1-Light will help you achieve just that.
The sconce has a reasonably straightforward form that will go with many different interior design styles. It is sturdy enough to stand up to the rigors of your kitchen, but not so heavy that you have to worry about it tumbling off the wall. It will provide all the light you need for a fully lit kitchen due to its practical design.
4- Pendant Light

If you're looking for a gorgeous pendant light to hang from your kitchen ceiling, then look no further. The KICHLER Crosby 10.75″ 1 Light Mini Pendant Light has got you covered.
It is small but mighty. And its modern design's Olde Bronze finish makes it a standout addition to both traditional and contemporary decor. The single-light Crosby small pendant looks great over a sink in a kitchen or in multiples over an island.

The entire area is illuminated beautifully and subtly by the translucent glass. Consider it as a base or canvas on which you can paint a unique lighting scene.
5- Flush Mount Light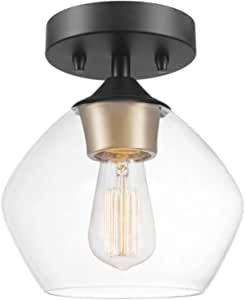 Flush mount lights are eye-catching enough to draw attention to your kitchen space. The Harrow 1-Light Semi-Flush Mount Ceiling Light is the pinnacle and peak design styling of a mid-century modern ideal that would go with any current decor in your home.
It features stunning gold accents and has a shapely glass shade. The semi-flush mount ceiling light's clear glass shade proudly displays the bulb of your choice. This gives you the option to switch out the bulb to get your light a new appearance anytime.
If you want to look seamlessly mid-century modern, use a vintage Edison bulb. If you want something altogether different, try a designer light.
6- Recessing Lights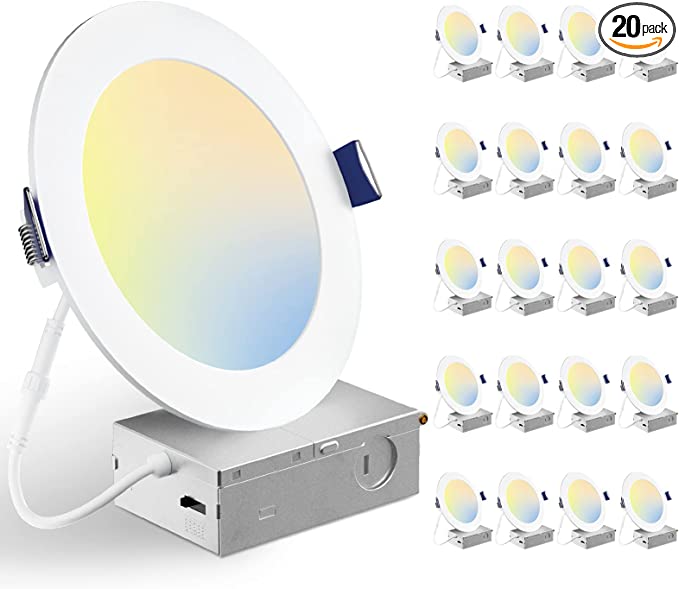 Recessed lighting is the most practical way to light up your kitchen. The modern fixtures will add brightness to your room without requiring any added maintenance. Check out the BBOUNDER 20 Pack 6 Inch 5CCT Ultra-Thin LED Recessed Ceiling Light.
This affordable multi-pack includes six recessed lights. You may save money on both the lights and the installation costs because the lights require simple installation. You can select the lighting that best suits your room by choosing from four different colors.
Additionally, because they are dimmable, you can readily change the illumination in your kitchen as needed.
7- Chandelier for Dining Area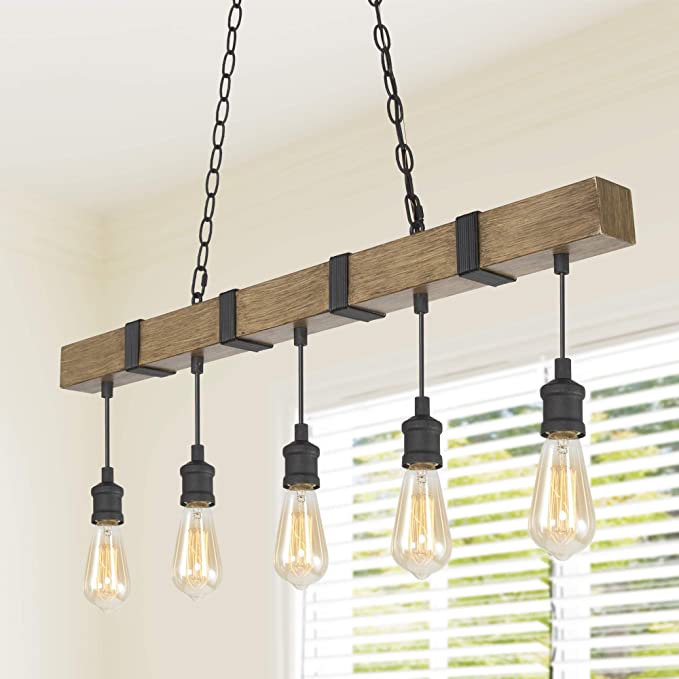 If your rectangle table is extremely long, use multiple light sources or a linear chandelier to spread the light out. Whether your table is square or round, install a contemporary cluster light pendant or a single statement chandelier. This lighting chandelier will undoubtedly make a beautiful centerpiece. Look for lights composed of warm metals and woods, textured ceramics, and colored glass to balance out the chilly elements that can rule a contemporary kitchen.
The LOG BARN Kitchen Light Fixtures, Farmhouse Chandelier for Kitchen Island is an excellent choice. The 5 drop-down sockets add a touch of warmth and dimension, and the rustic fake timber frame gives it a modern farmhouse appearance. It is ideal for kitchen islands, dining rooms, living rooms, foyers, and restaurants.
Farmhouse light fixture installation is FREE and simple. – All the components required for assembling and installing the kitchen island lighting fixtures are included in the package, along with cords that are clearly marked. If you have some electrical understanding and some prior experience, you should be able to install the pendant lighting for the kitchen island without employing an electrician and incurring additional costs.
Some Additional Tips
By maintaining consistency in the style of your pendant and wall lights, your kitchen lighting ideas will have a more coherent appearance. Look for a lighting design that includes accent wall lights and above pendants. The plan will flow better and no zone will stand out from the others. Choose dimmable switches or set up a smart control to offer the ability to sync the brightness for complete unanimity. Choosing lights with complementary shapes, thicknesses, and finishes will help your room remain cohesive.
Pendants have historically been popular in warm colors or fixtures with an industrial aesthetic, but there is currently a trend toward bolder color choices like red, yellow, and green. People want to inject some color into the kitchen, which is increasingly seen more as a gathering place for friends and family.
Your home won't look overly clinical if your kitchen lighting ideas have interesting fixtures. Country-style kitchens look great with prismatic glass and bone china, while industrial-inspired metallic pendant lights and cheerfully colored pendant lights add much-needed color.
Conclusion
Now is the moment to illuminate your kitchen. Since it serves as the center of your home, it demands better than simple kitchen lighting. The appropriate lighting can completely change a room by illuminating your workspace while you prepare meals, entertain, and show off your personality. The kitchen is the one place in your house that demands excellent illumination.
We hope you are now super inspired to light up your own kitchen space and make your tasks easier. Have fun with these kitchen ideas and stun everyone who visits it.
With our kitchen lighting ideas the interior design of your kitchen is sure to make heads turn!